7th OF DECEMBER. RIDING DAY
– We will climb over 2000m high, Sierra Nevada National Park.
– We will leave at 9:00 in the morning from Guejar Sierra and we will come back just before sunset (around 7 hours riding).
– It includes local picnic lunch.
– Qualified guide with insurance.
– Price: 90€/pax
– Reservations on +34616256704 or victorfernandez@gmail.com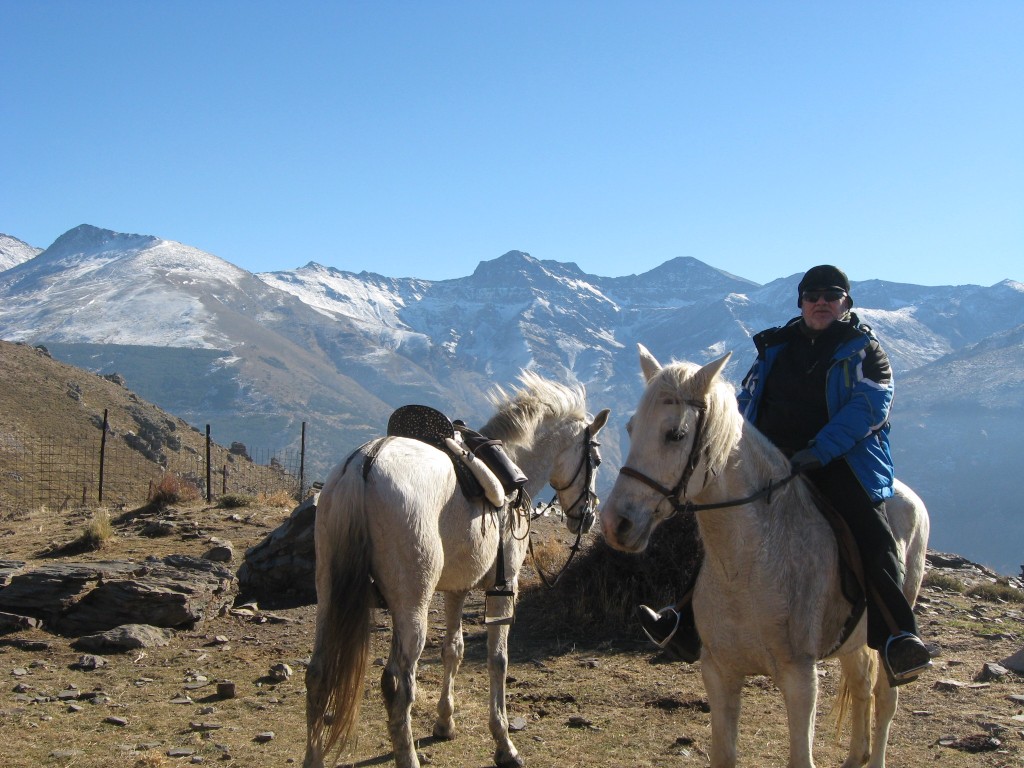 Map of the route would be like this:
Each part was quite difficult, with an average distance of 25-30km daily. Even if they do not look too much in this kind of terrain it is a long distance.
Going to Jerez del Marquesado we stopped quite close to Dehesa del Camarate.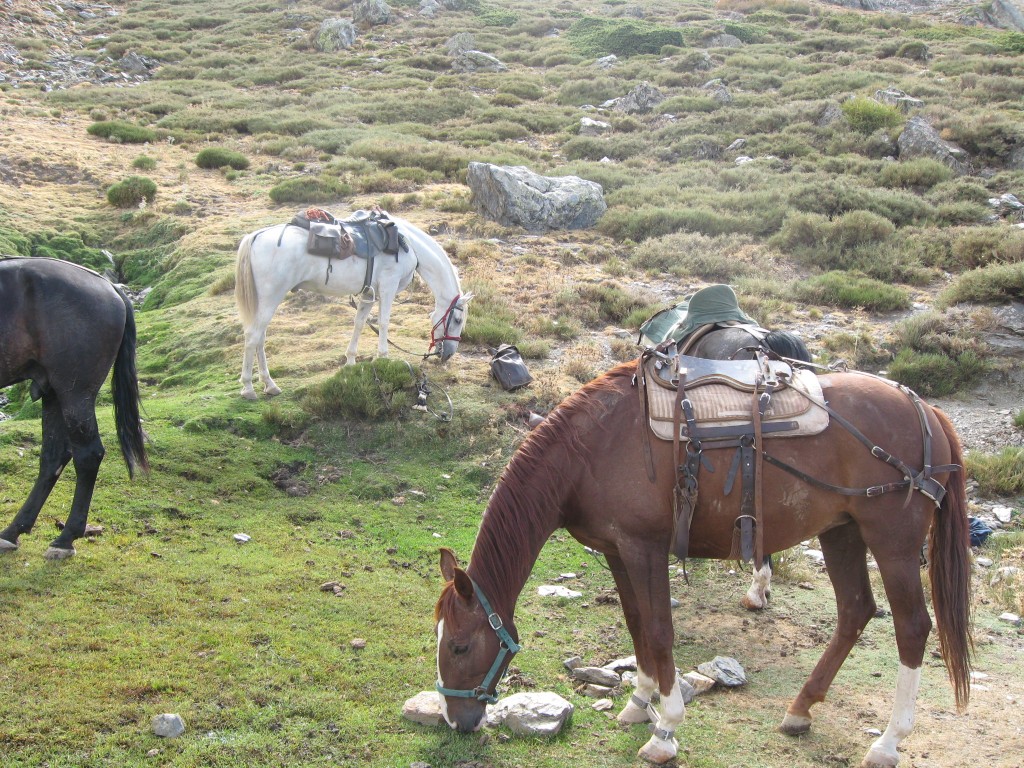 And in this way we finished the first day.
In the morning, Ringo was there taking care of our things and Rebujito ready for departure.
We stopped for eating wit these views
Y these are "snow stars"
Next day weather got worst.
To look shelter pictures Refugio del Poqueira, go to their website
Last day: Río Seco.
They were a couple from France, coming from  Camping Las Lomas. They own three orses and they use to ride quite often. We only had one weekend.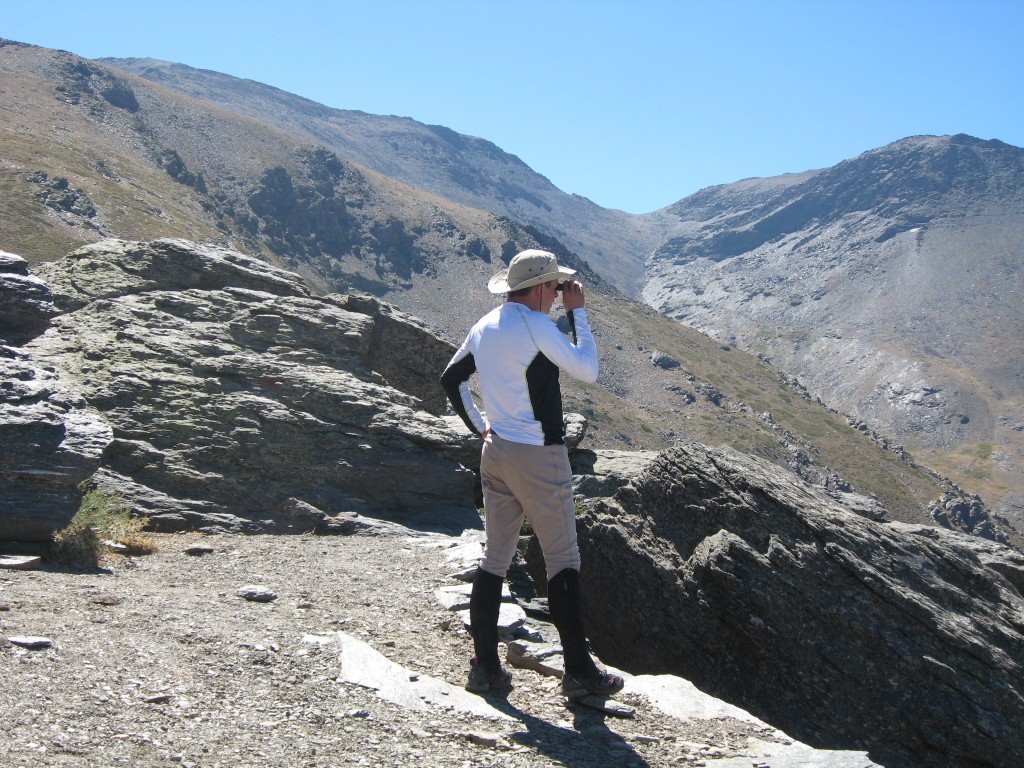 So we prepared something quite wild. We would go to Jerez using Piedra Partida track (Sulayr) and coming back day after using Collado del Alguacil track. Near 80km ein two days in this kind of terrain it is something reserved only for strong riders and horses.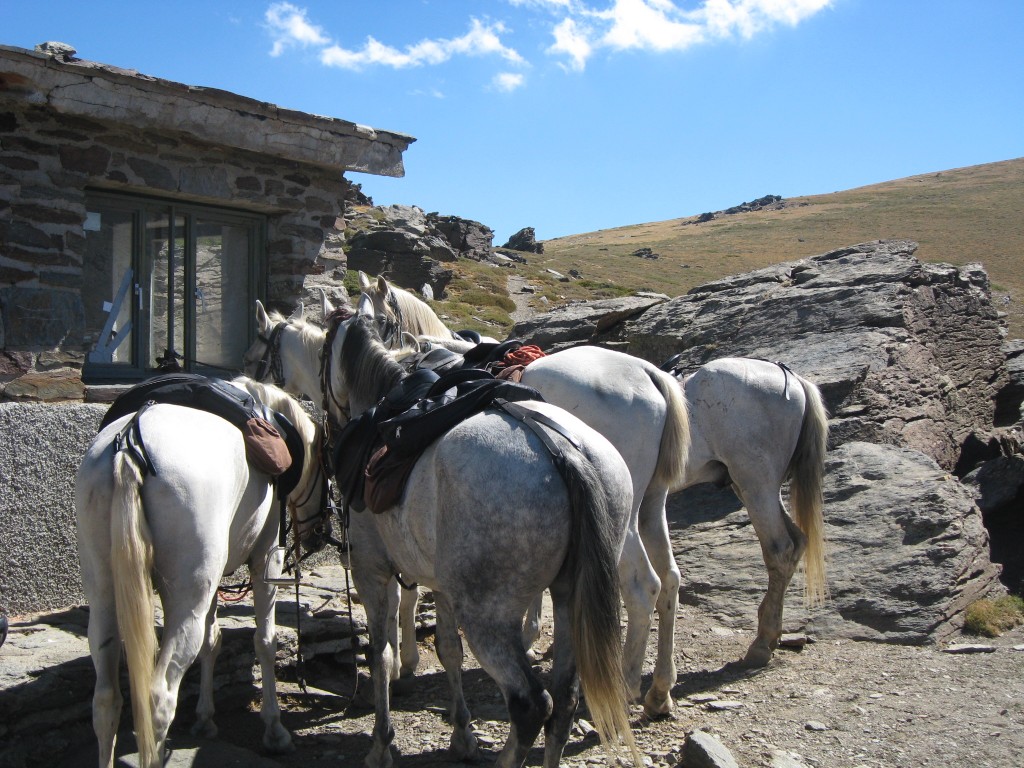 The picture above is Piedra Partida. We took five horses:  Curro, Cigarrero, Tachenko, Figo y Rebujito.
Figo below in La piedra de los Soldados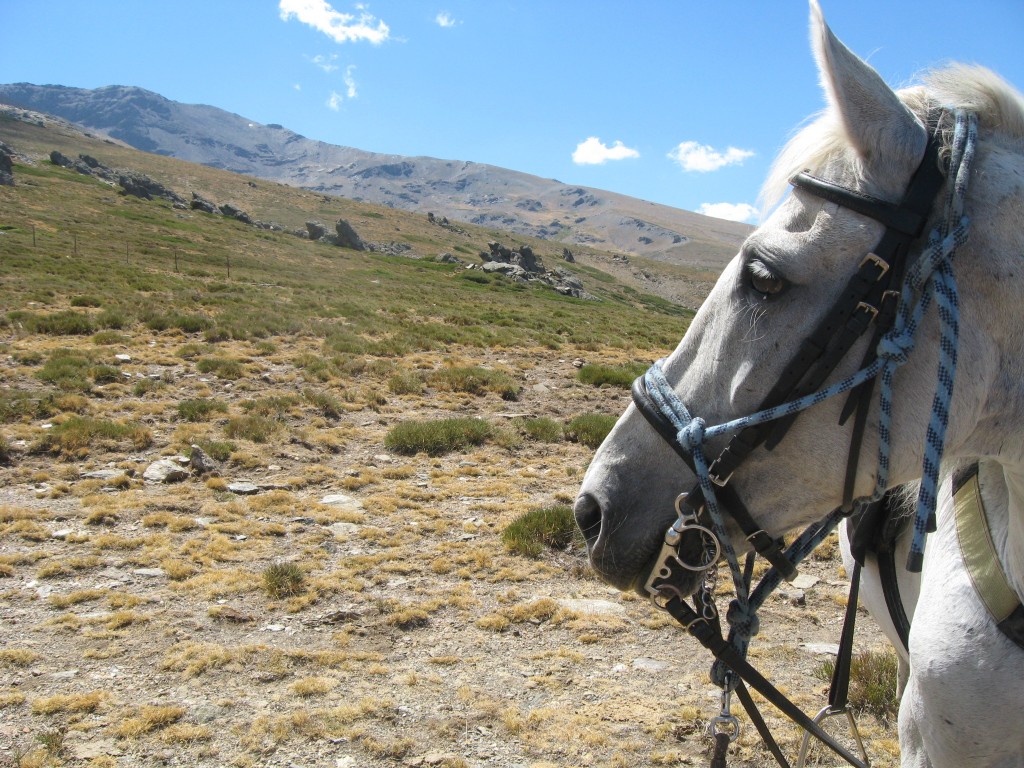 In Jerez we stayed in Hotel Picón de Sierra Nevada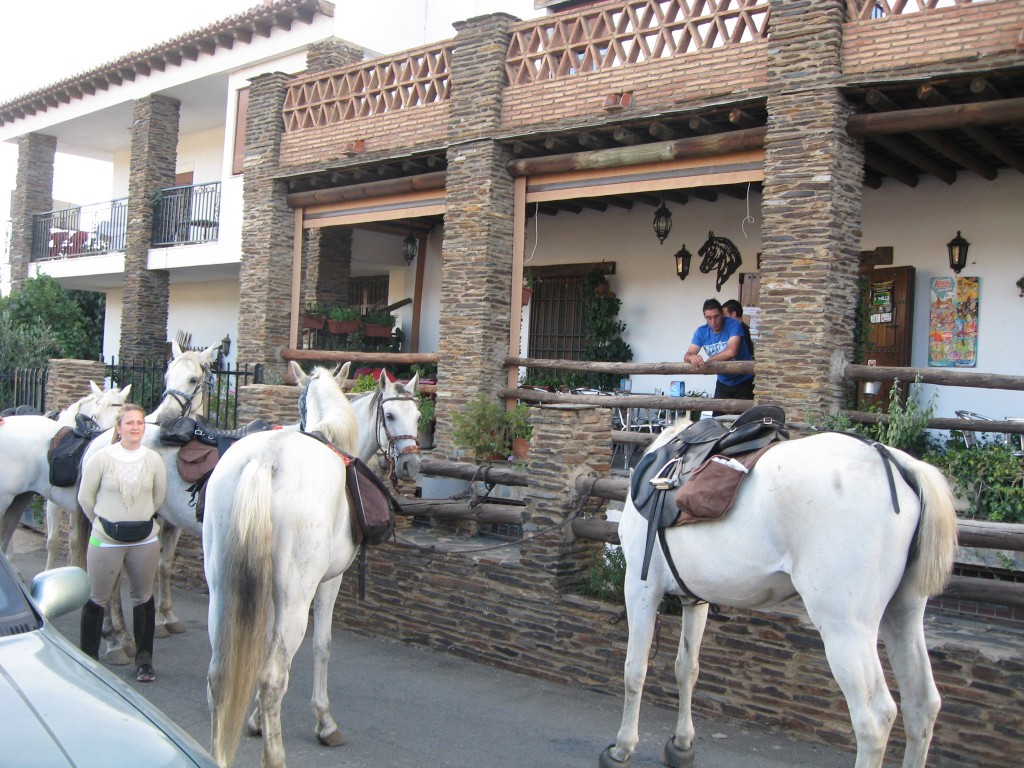 We saw eagles and a lot of cows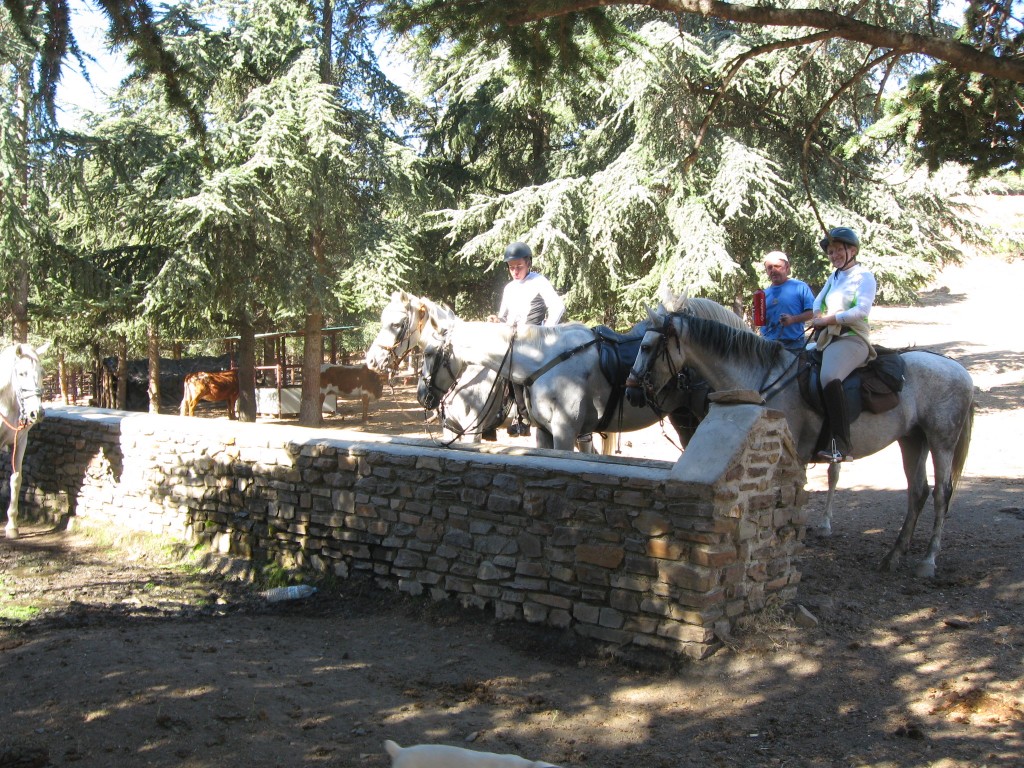 The horses did very nicely, despite how strong and difficult the terrain was.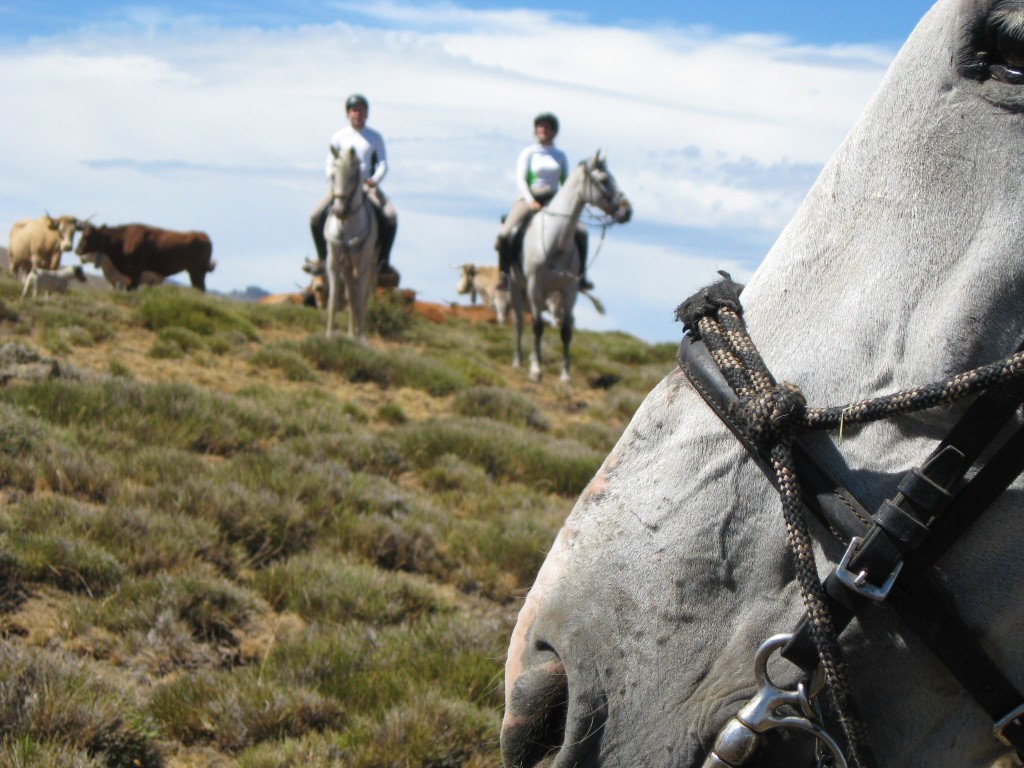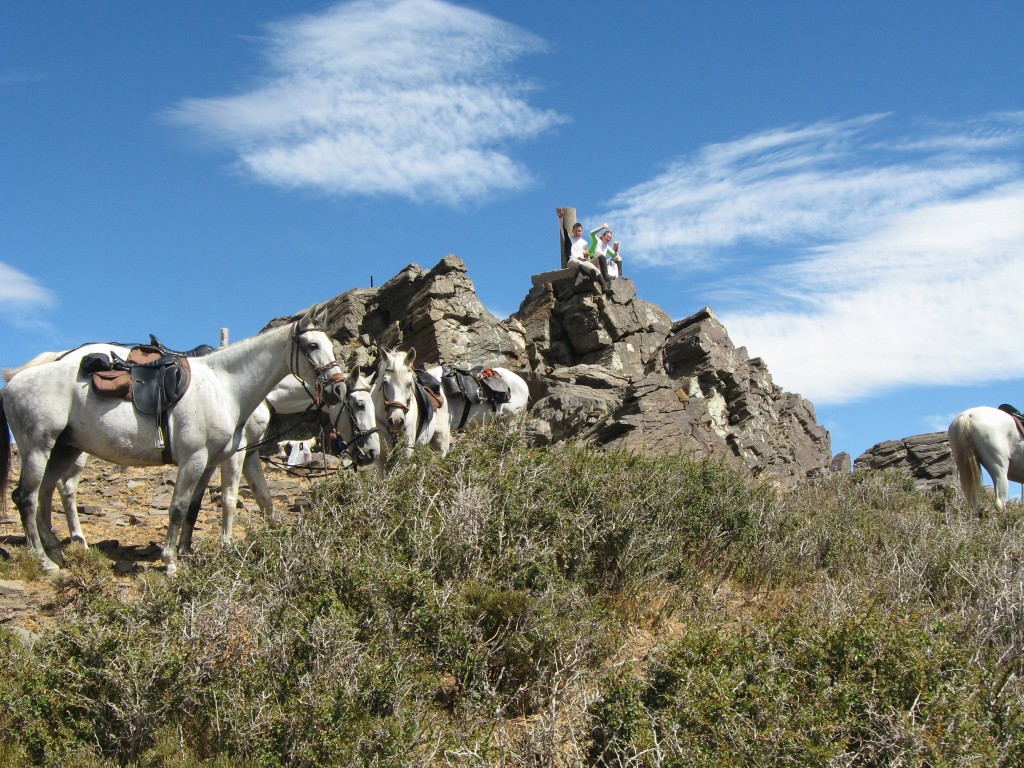 2014/2015 is starting and you plan how the year is going to be. Riding in Sierra Nevada is a wonderful experience both for children and adults, alone or with your family.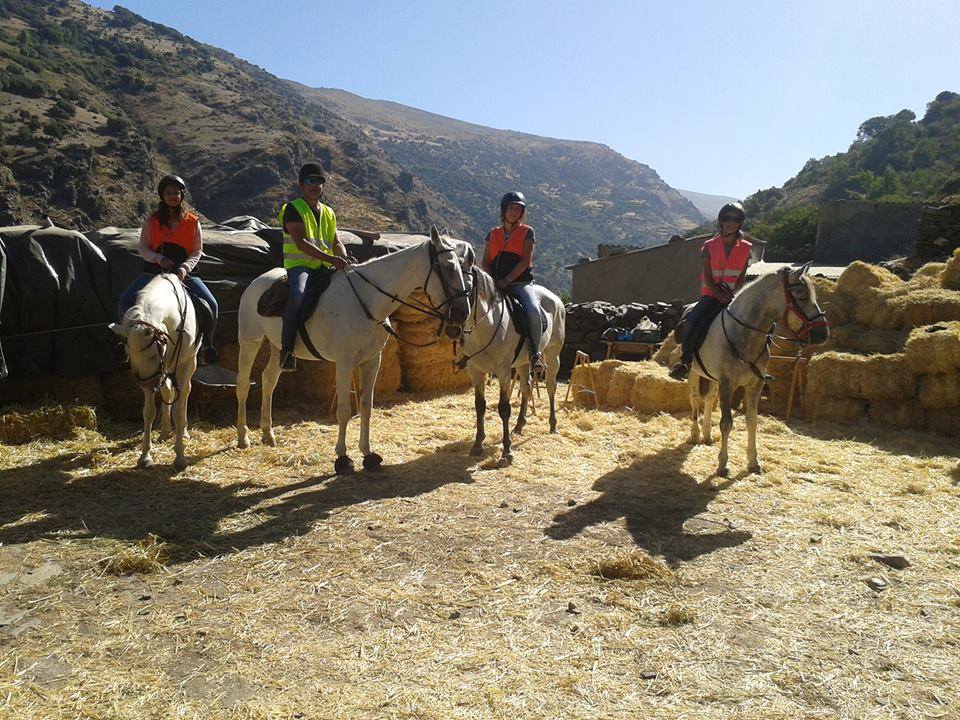 If you want to leave behind noise and busy days, if you want your children to practice an exciting sport and that will allow them to be surrounded by nature from the first second, here it is your chance.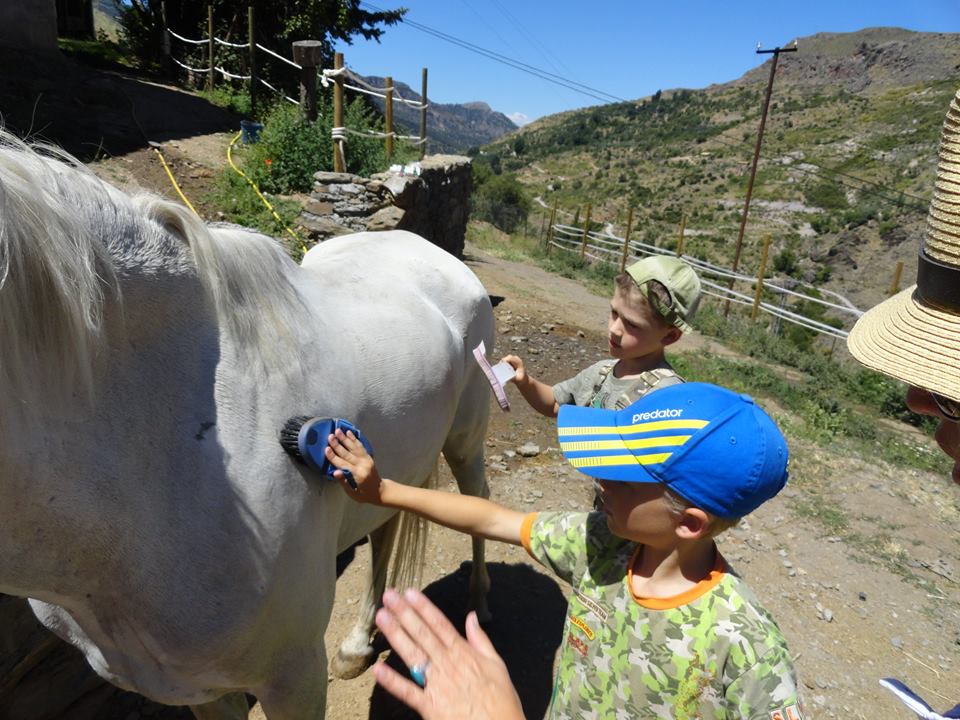 RIDING  CLASS

– For children (from 4 years old or more) and adults.
– Classes will be individual or in a very small group (4 people at the most)
– Groups will be according to ages and level of the riders.
– Teaching will be in our track or in the countryside depending on the evolution of the riders.
– Qualified teacher, civil insurance and proved safety.
– 10 Horas riding tickets for 100€. It does not expire and it can be used all year round and for several people.
– The ticket will give the families the right to enjoy Cortijo Las Encinillas premises, and automatically you will join Las Encinillas Club.
– For more info call us in +34 616256704 or you cam email us in cofradia@gmail.com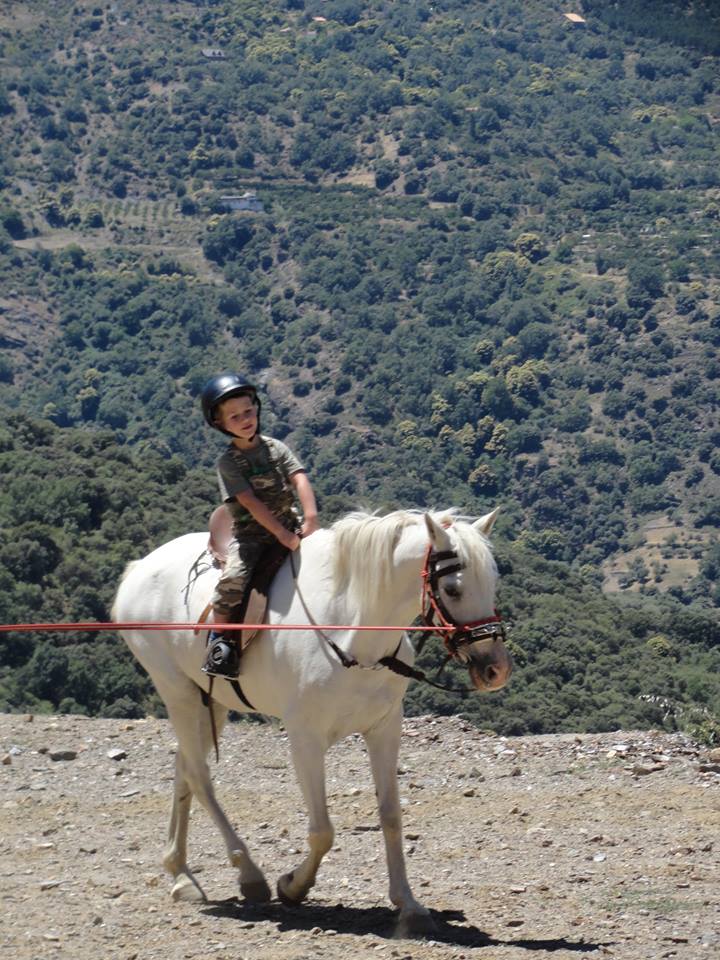 This is your chance for visiting Sierra Nevada with your children. Riding was never cheaper and easier.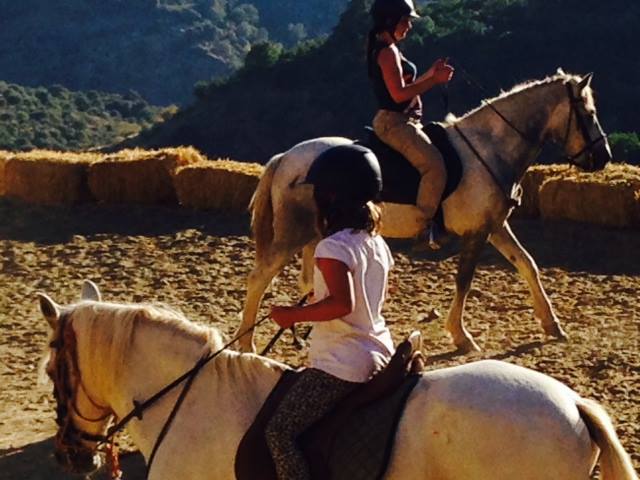 Pictures around belong to our friends and costumers during this summer. Thanks a lot for coming to visit us.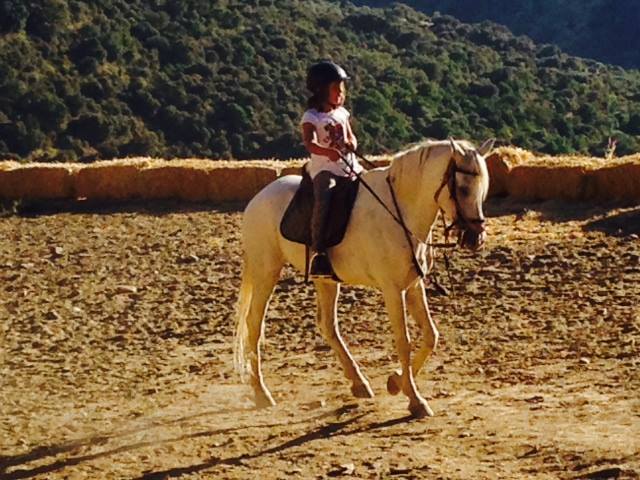 Wonderful visit from England to Sierra Nevada
I cut/paste their review from Facebook
Fantastic for beginners and experts alike. Beautiful well trained horses, good equipment and in a stunning setting. We would recommend Victor to anyone, he is passionate about his horses and a wonderful guide. The scenery was spectacular. We will certainly be back!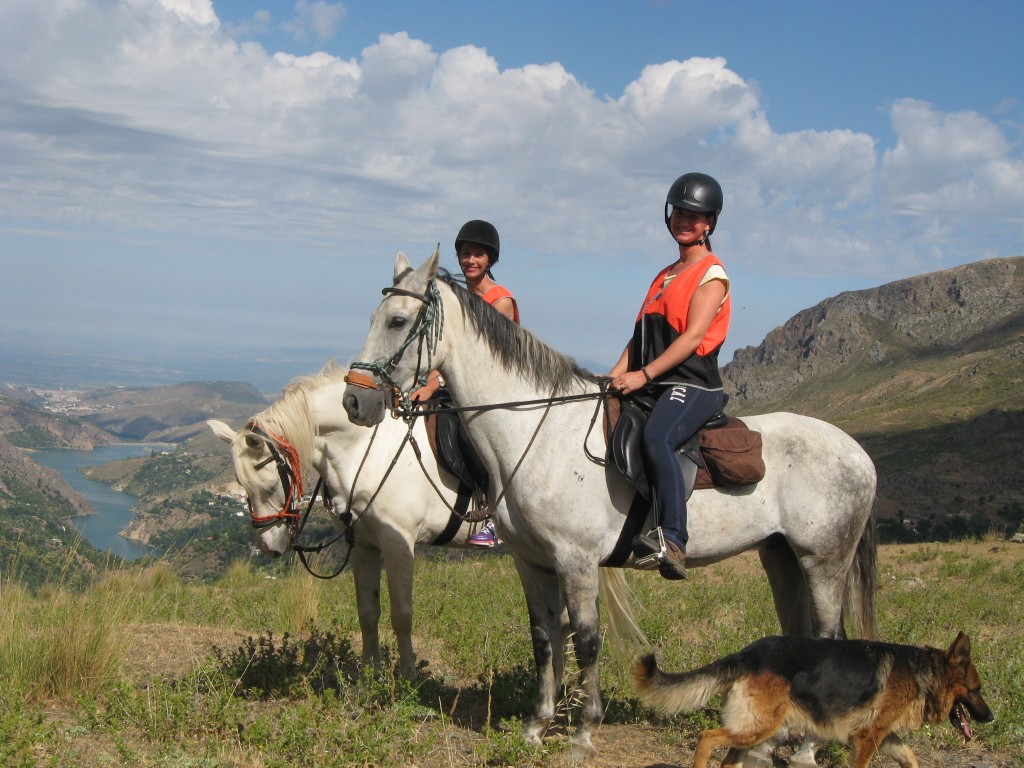 I paste again
Thank you Victor for a wonderful morning in spectacular scenery with your beautiful horses. I would not hesitate to recommend the stables to anyone who wishes to ride in this area. Horses suitable for every ability and an excellent guide.
Mel, correcting my poor English, told me that I have to say "trekking" better than horse riding. I take good note. Thanks Mel.
They were coming from Casa San Tomas in Guejar Sierra, a place I recommend.
You can view millions of more pictures in their facebook