Map of the route would be like this:
Each part was quite difficult, with an average distance of 25-30km daily. Even if they do not look too much in this kind of terrain it is a long distance.
Going to Jerez del Marquesado we stopped quite close to Dehesa del Camarate.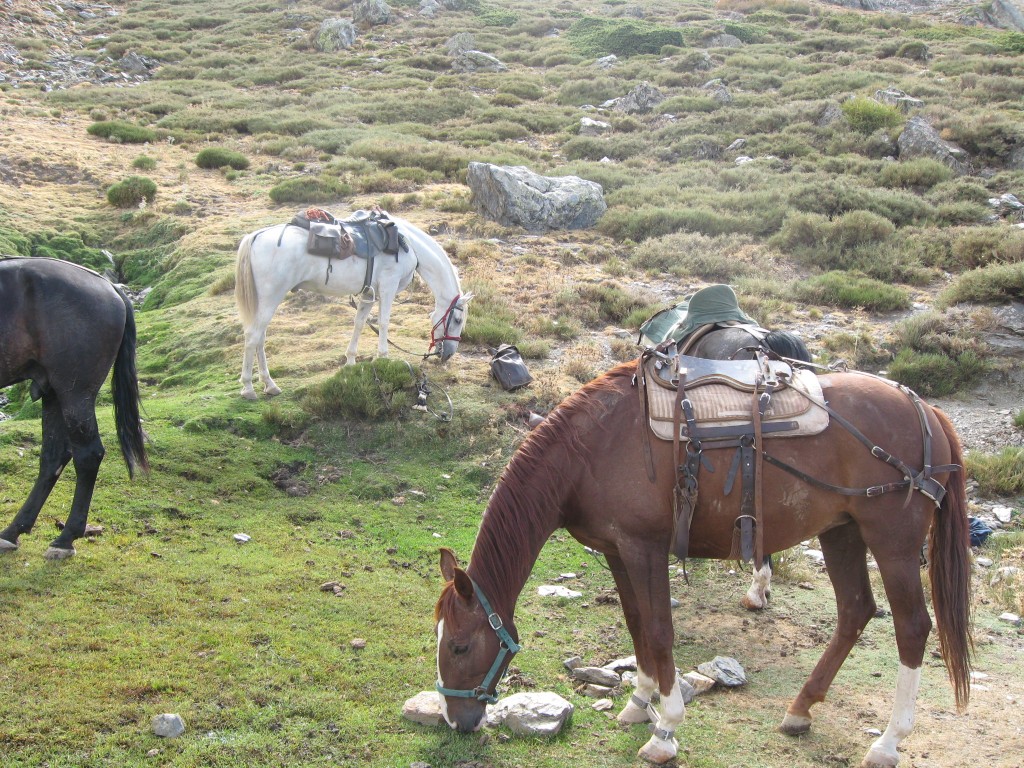 And in this way we finished the first day.
In the morning, Ringo was there taking care of our things and Rebujito ready for departure.
We stopped for eating wit these views
Y these are "snow stars"
Next day weather got worst.
To look shelter pictures Refugio del Poqueira, go to their website
Last day: Río Seco.