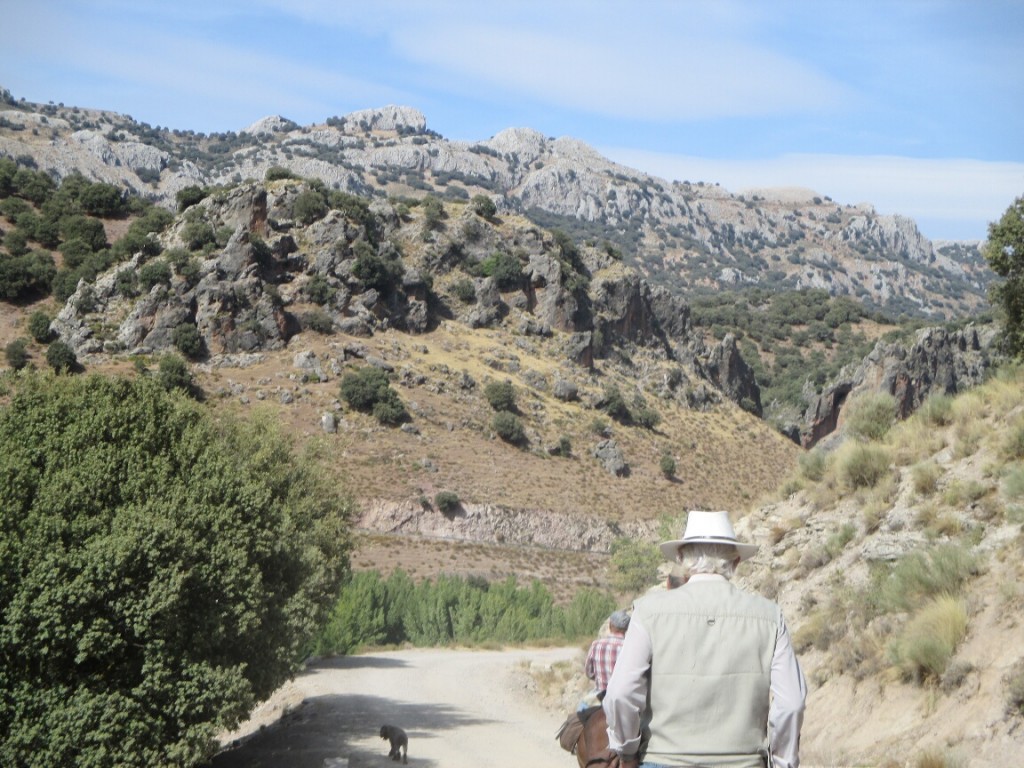 This trip will allow you ti visit Granada on horseback, see the Alhambra and flamenco dancers and go on with your horse. It is a three days / four nights trip.
First Day: Guejar Sierra – Granada.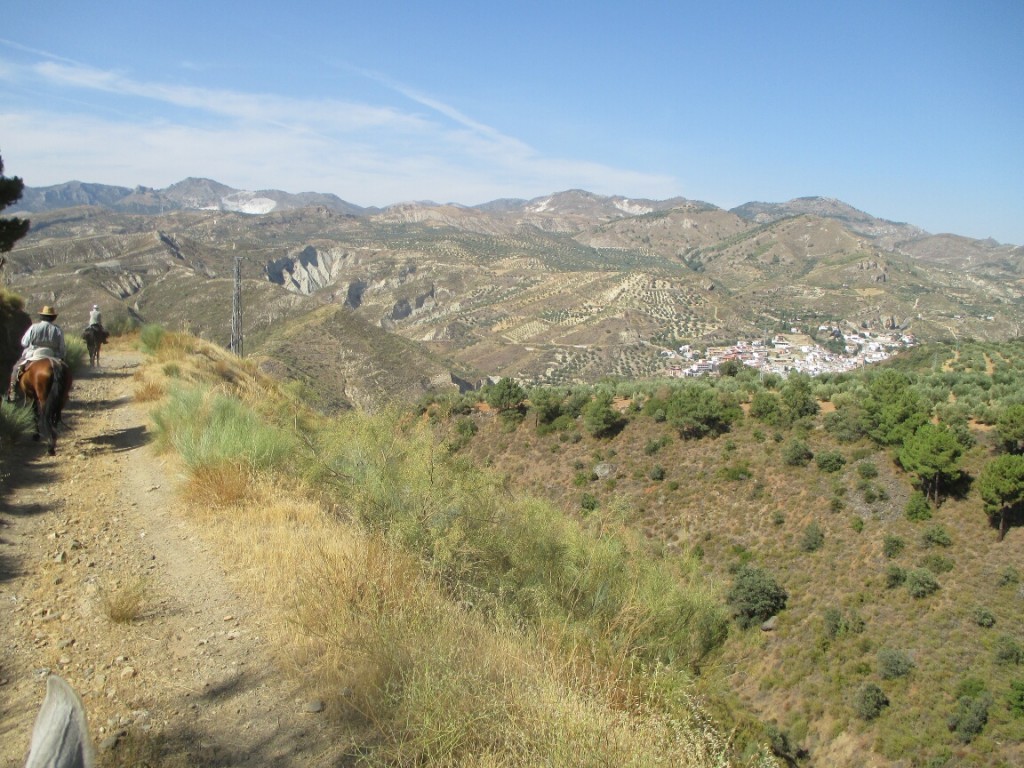 After leaving Guejar Sierra, we will head North-West and will cross old cortijos with olive trees and grapes, crossing Guejar, Quentar y Dudar.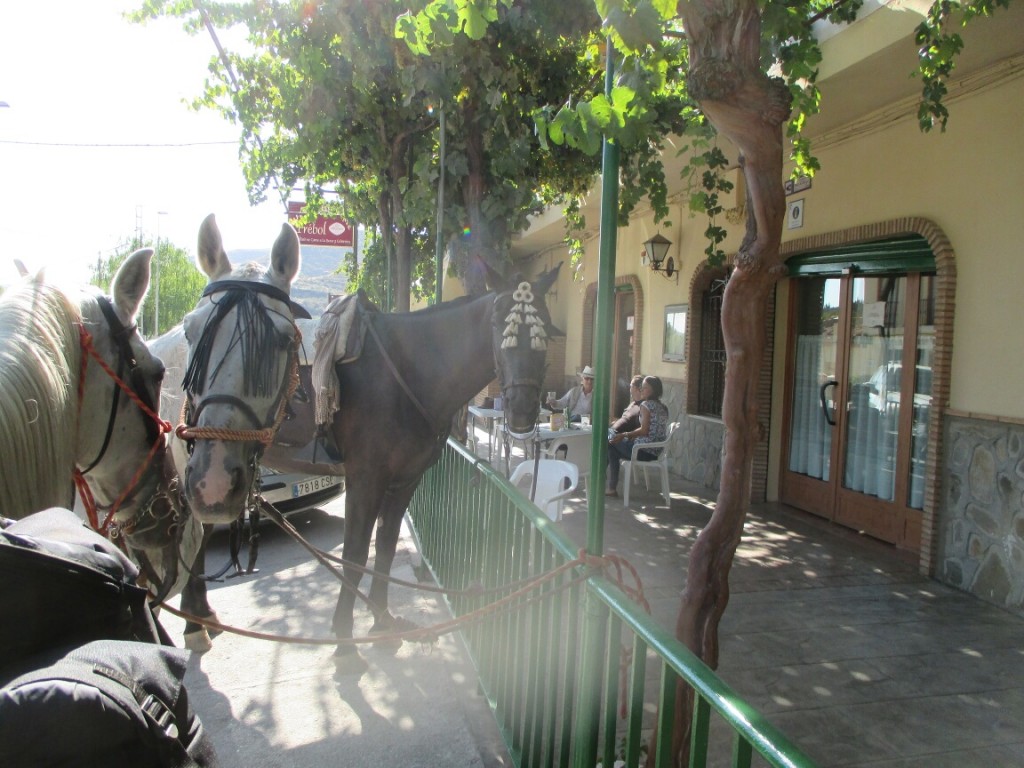 In our way we will have lunch in a local Fonda, where we will try the local and season food.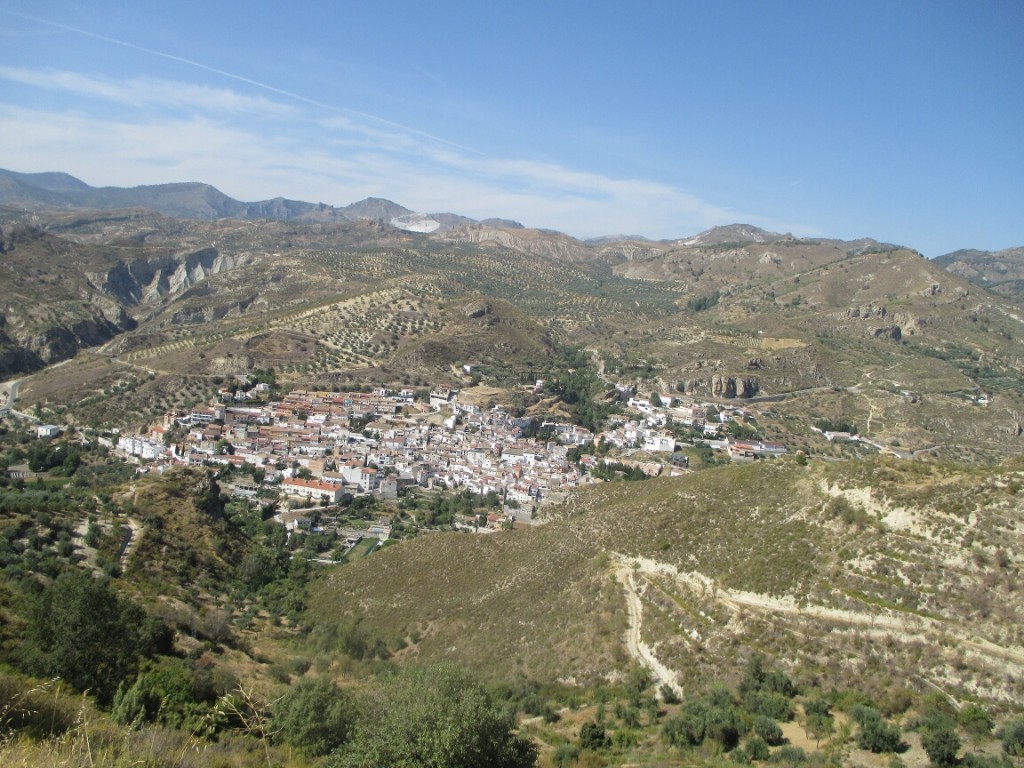 After four-five hour riding along the river Darro, we will get into Granada.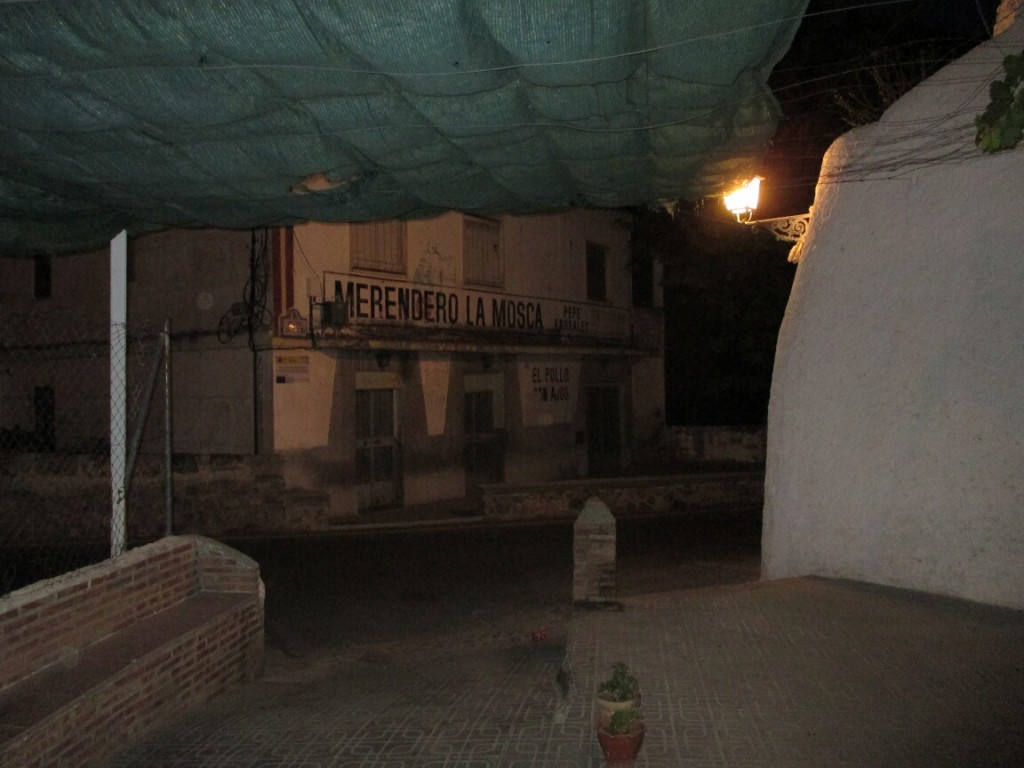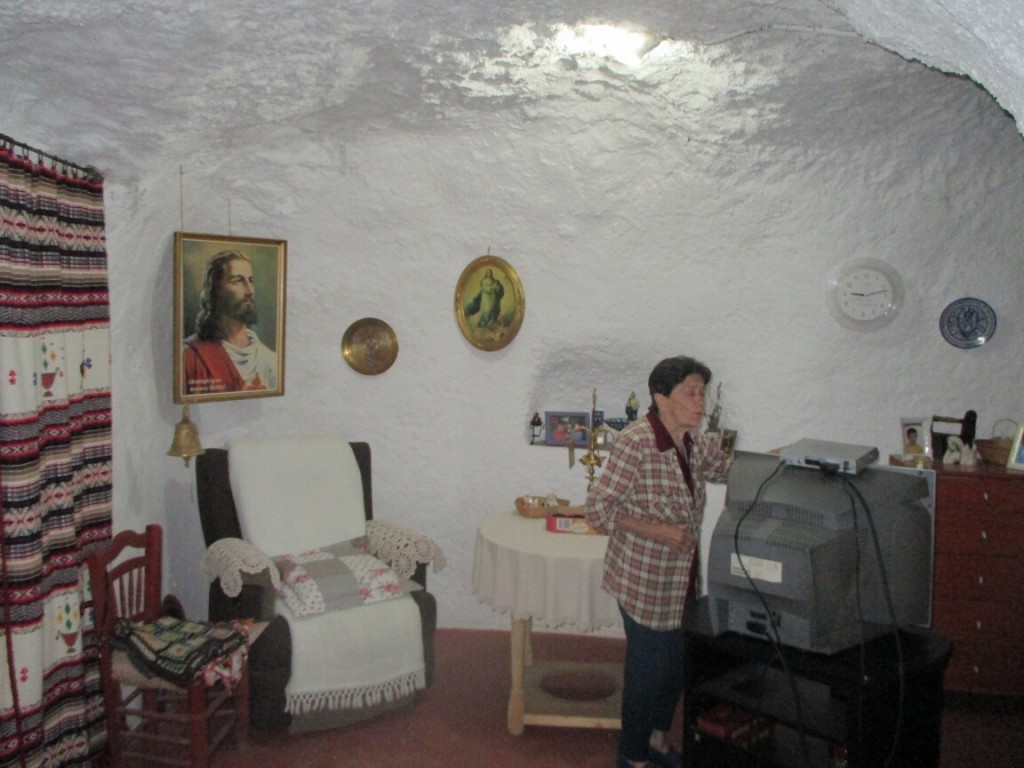 We will stop in Sacromonte to have some beers and maybe this wonderful lady will show us around her cave-home (Sacromonte is famous because its caves).
Second day: Granada – Prado Negro.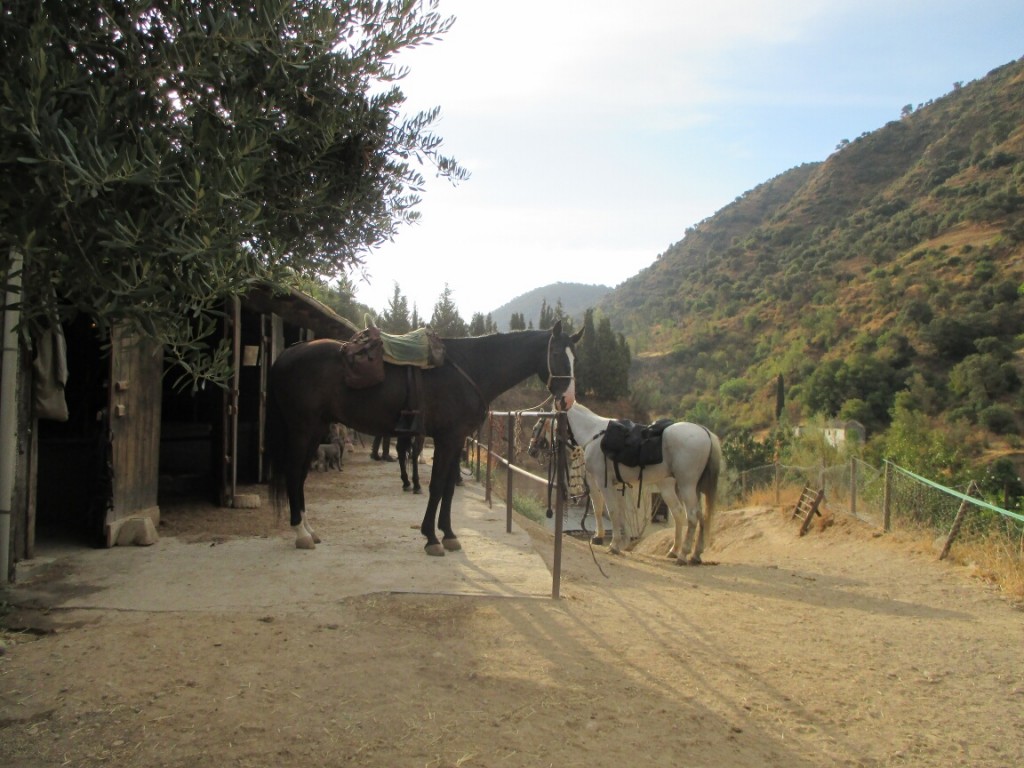 After getting up and preparing the horses we are ready to go up, North, following a refreshing river valley path and crossing some olive trees fields.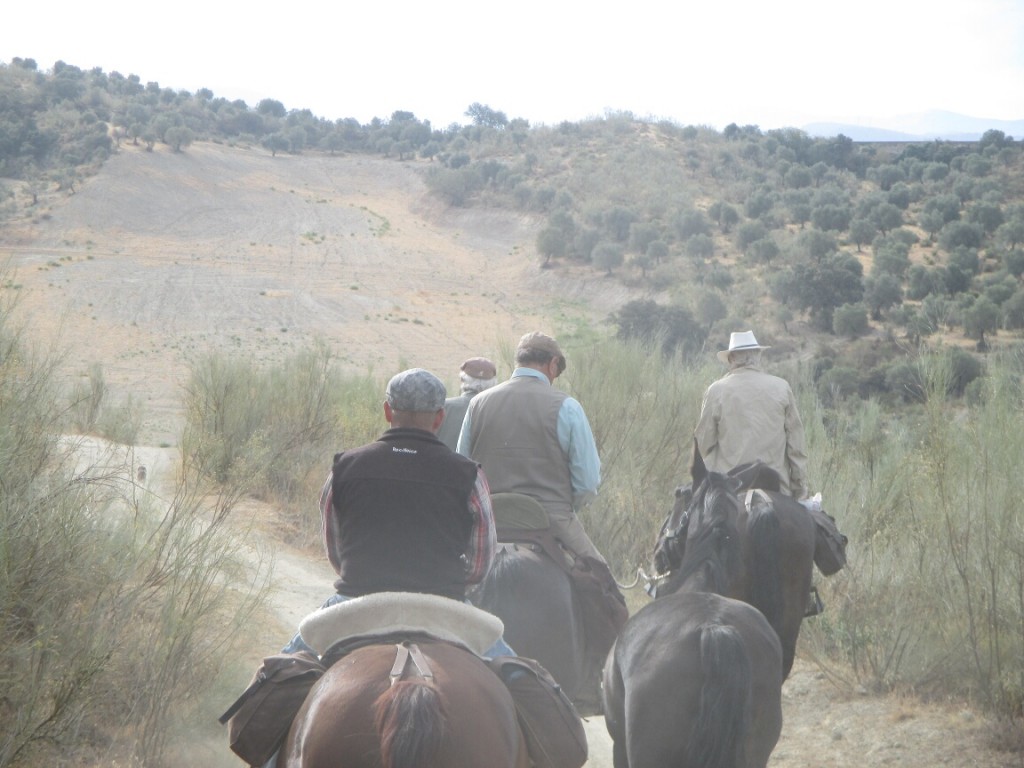 Of course, the horses and we need some water. There is no better place than in front of the town church.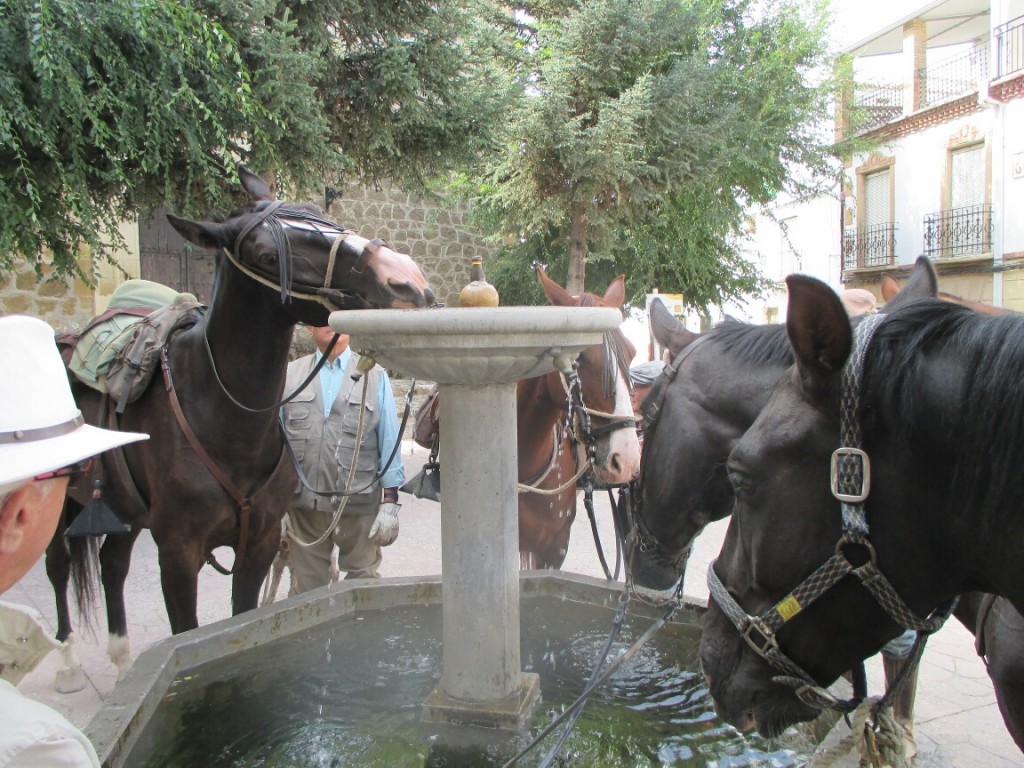 We go on direction North getting into the Sierra. Some places are not for beginners.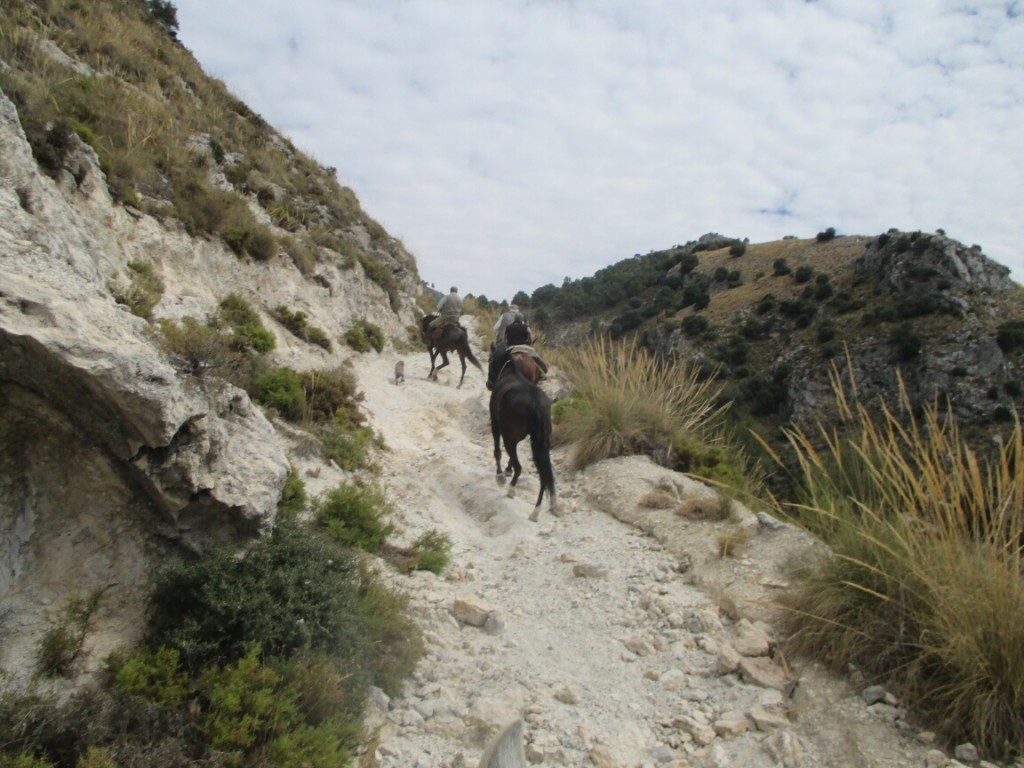 We will cross over a lunar white stone quarry.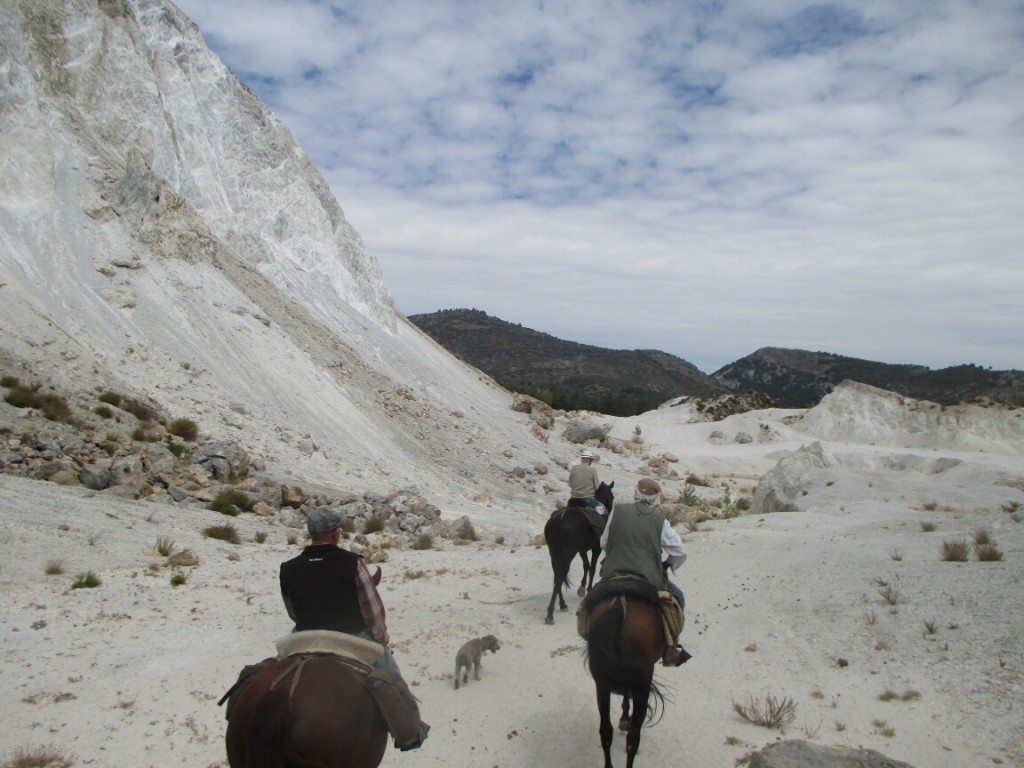 And today we will eat in the countryside among pines and ferns.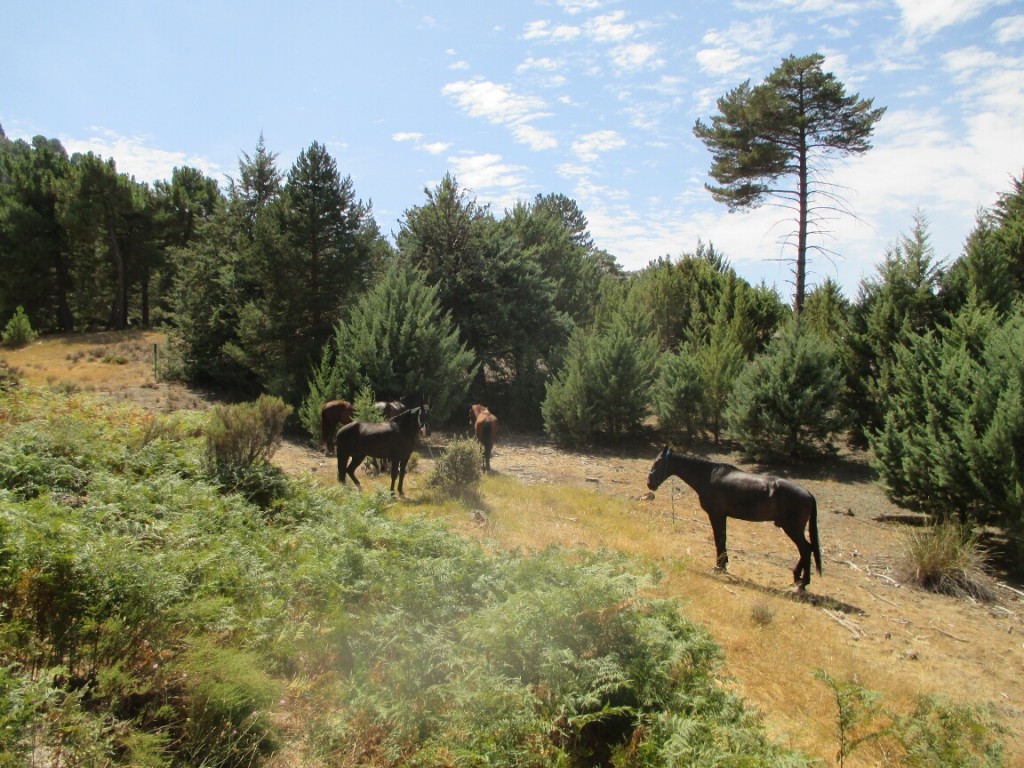 We will follow route after eating and reach a beautiful river to take some fresh air.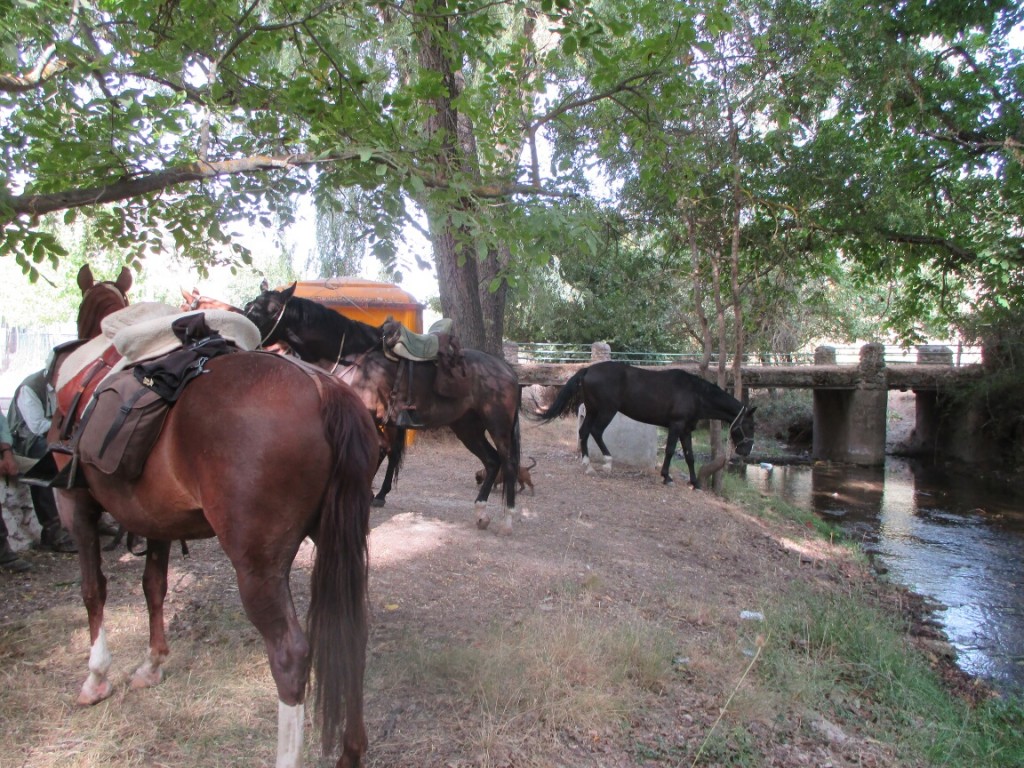 In our way we always will find cows or goats…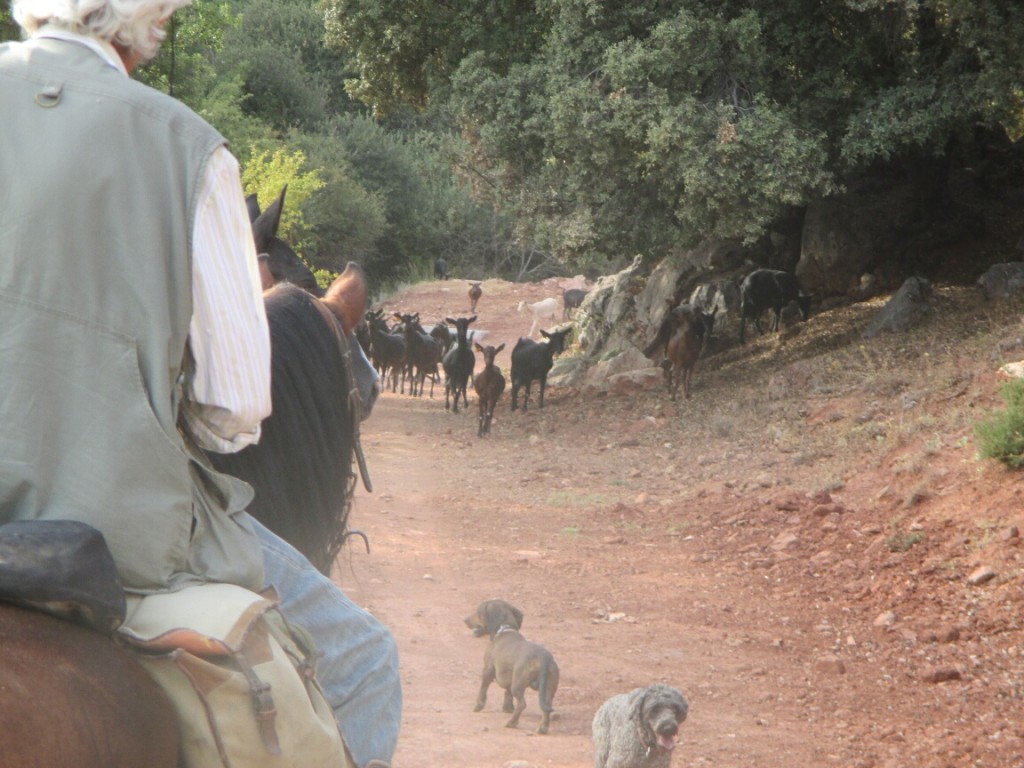 And we will reach Prado Negro after six-seven hours riding.
Third day: Prado Negro – Guejar Sierra.
Going south is always easier.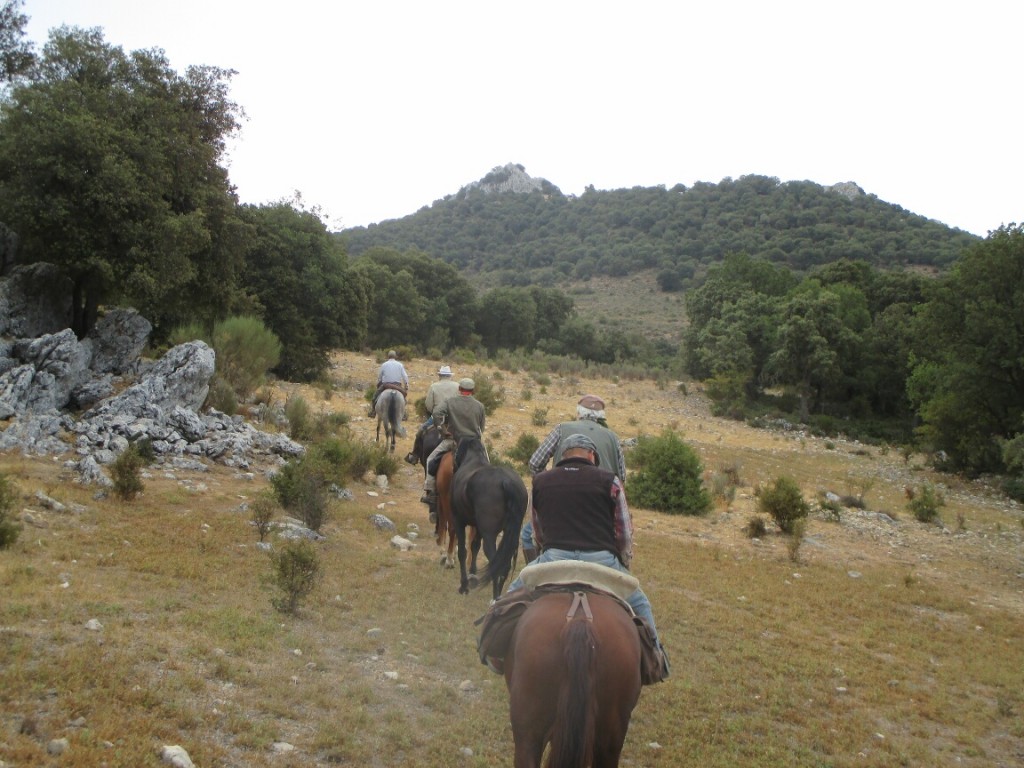 We will follow a complete different route to go back home, crossing Quentar and the Quentar Water Reservoir.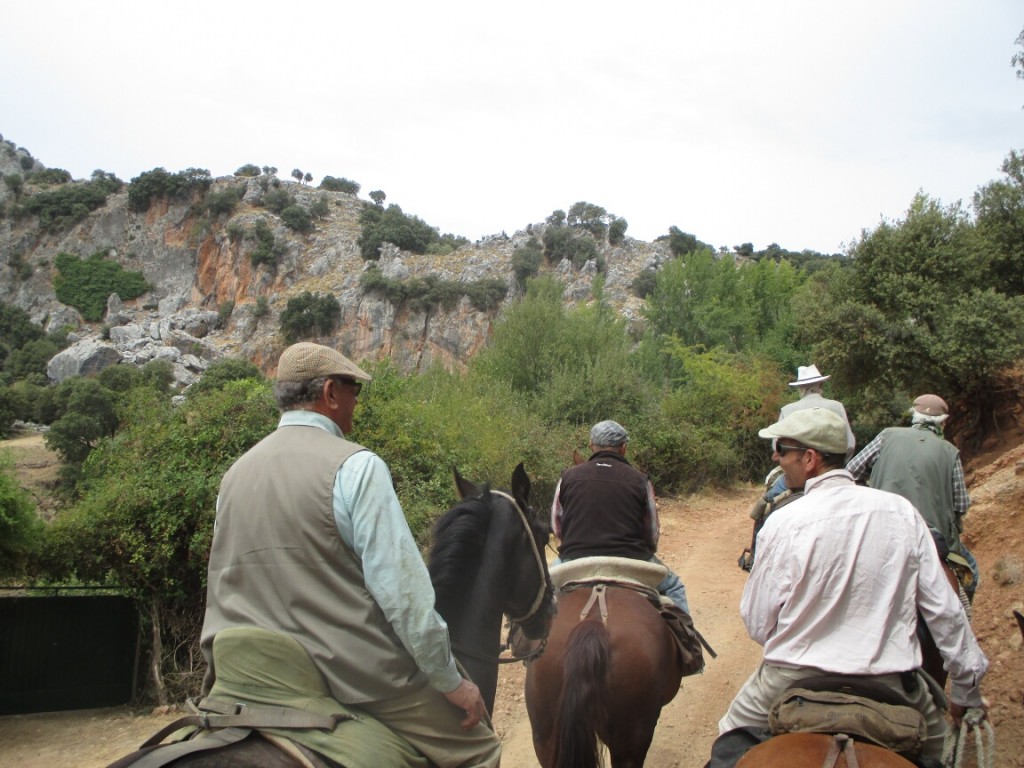 An we will reach home after 6-7 hours riding.