Sierra Nevada Extreme: Riding over 3000m high
July and August
8 days 7 nights 6 full days riding
Rider level: Experienced
Are you a sportsman or sportswoman? Do you like adventure? Are you ready to leave behind some commodities and jump on horseback over 3000m high? It will be hard, sometimes maybe even with some risk, the saddle will get harder and harder everyday and, if we are unlucky, we could have bad mountain weather. We will sleep in uncomfortable mountain shelters 3 nights, where we will need to share rooms and bathroom. What else are you expecting? This is the perfect trip for you.
SIERRA NEVADA EXTREME MAP
ITINERARY
Day 1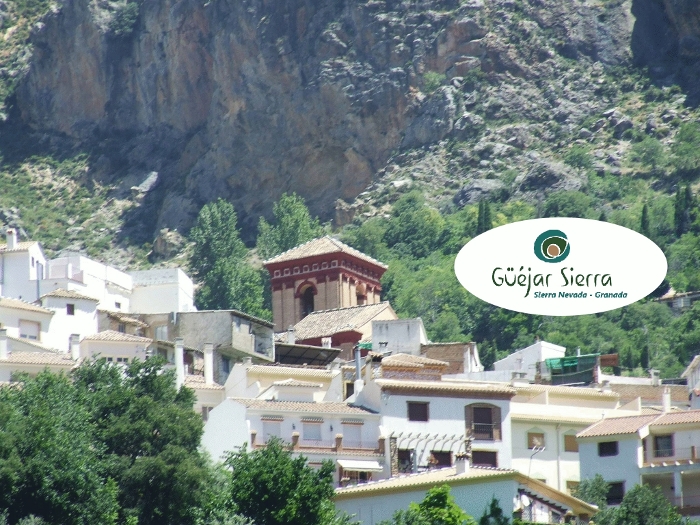 Those of you who have arranged to be collected from Malaga airport will be pickup at prearranged time and driven to the village of Guejar Sierra; around two hour drive. While in Guejar Sierra you will be staying in one of our hotels or nice rural accommodations, most of them with swimming pool. We will meet you at 8.30pm and take you for dinner in La Hacilla, one of the local restaurants, a ten minutes nice walk from your accommodation.
Day 2
After a nice breakfast, we drive up to the stables (5 kilometres from the village) to meet the horses.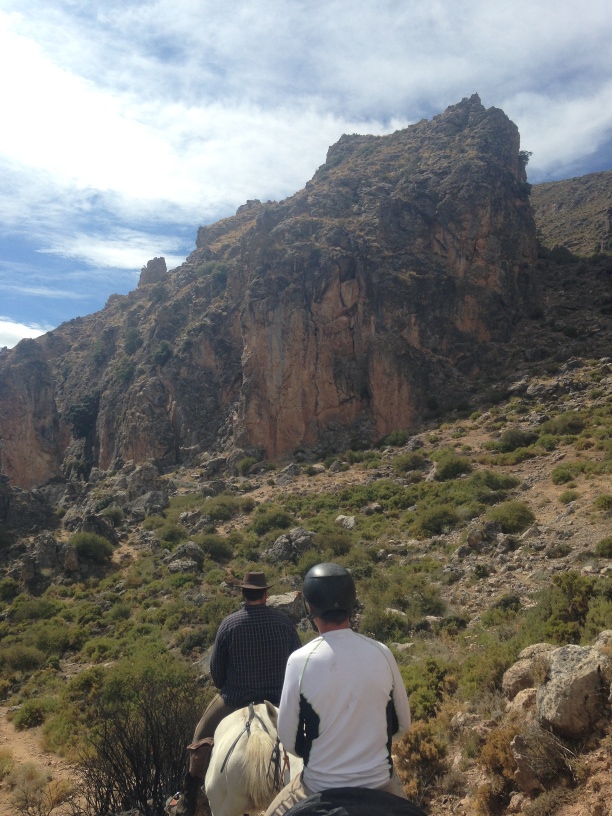 Today we will get use to the terrain and our horse. After a short approach, we will ride over "vaqueros" (cowboys) paths. We will reach 2,000m high very soon in Collado La Gitana where the breathtaking views over Sierra Nevada will punch you. Maybe some cows and goats in our way.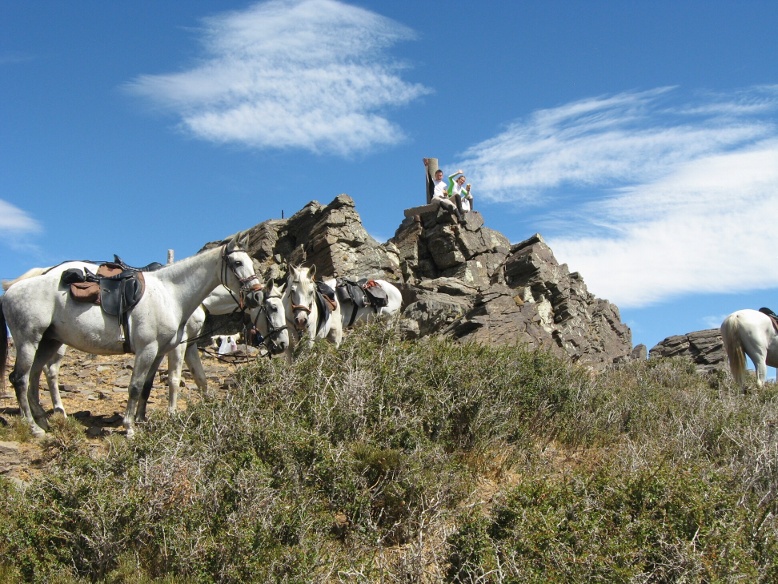 Picnic lunch will be enjoyed with the views. After that we will descend following a different path and we will see some cherry trees before going back to Las Encinillas.
6 hours riding
Day 3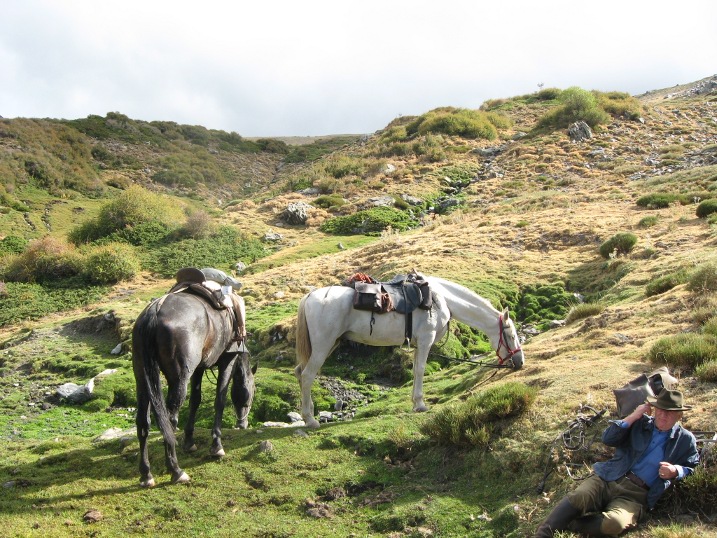 Today is when adventure starts. We will start the ride with a steep climb through Sierra Nevada oaks (malojos) and holly oaks. It will be a mixture between forestry track (into the National Park) and "vaqueros" (cowboys) paths. We will reach 2,000m high very soon to Loma Los Papeles and  there the track allows some steady trots and canters (if the breathtaking views over Sierra Nevada allows you to do so). Also we will pass the remains of trenches of "The Spanish Red Army" from the Civil War (1936-1939).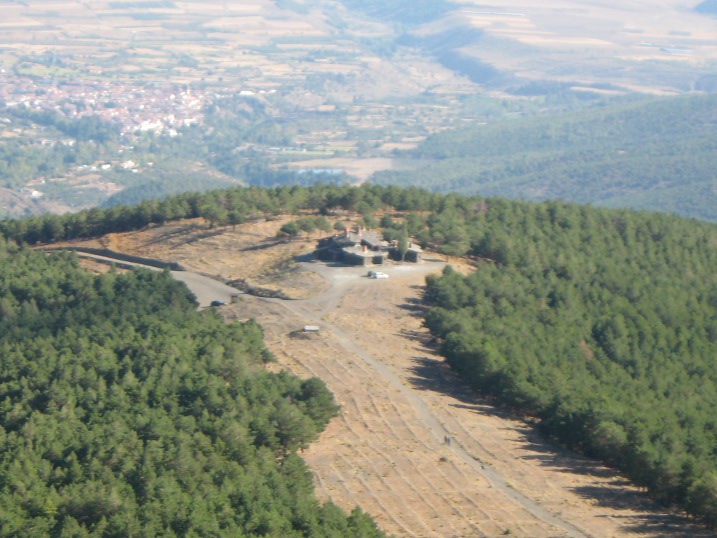 Picnic lunch will be enjoyed in a wonderful spring water. After that we will descend among pines until arriving to Jerez del Marquesado where we will stay in a mountain shelter called Postero Alto and have dinner there.
7-8 hours riding
Day 4
After breakfast and leaving behind the shelter we will head direction Trevelez, among pines, snow star flowers and bridle paths. In some places it can get a little nasty. We will enjoy a picnic lunch.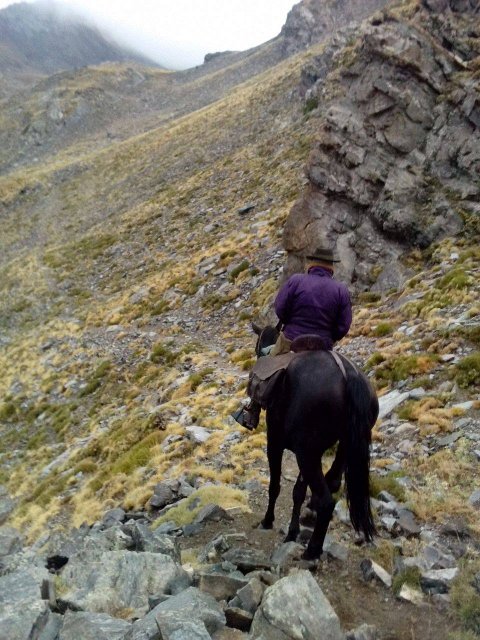 At the end of the day, we will arrive to Trevelez, at 1,486 metres the highest municipality in Spain. Over night and dinner in the comfortable Hotel Fragua situated in the old Berber quarter of Trevelez, equipped with pool.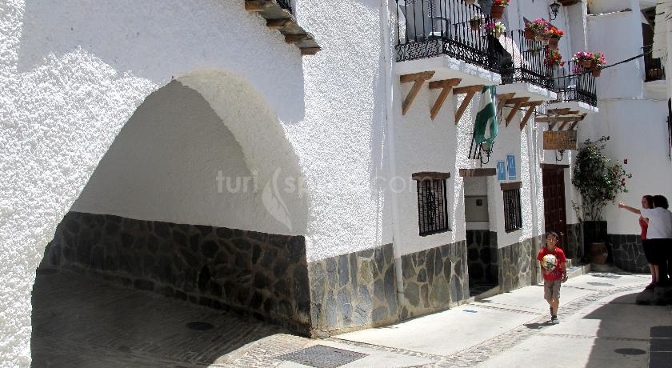 7-8 hours riding
Day 5
Today we will get into high mountain and we will reach and sleep at 2500m altitude. We will make a jump of 1000m in several hours. We will have our picnic lunch and a really demanding day for the horses and us. At the end, we will stay in Poqueira Shelter, among trekkers and mountain climbers, enjoying a hot dinner.

6-7 hours riding
Day 6
Without any doubt one of the most wonderful experiences you will live: we will visit Mulhacen peak (3400m high) and Caldera Lake for having lunch.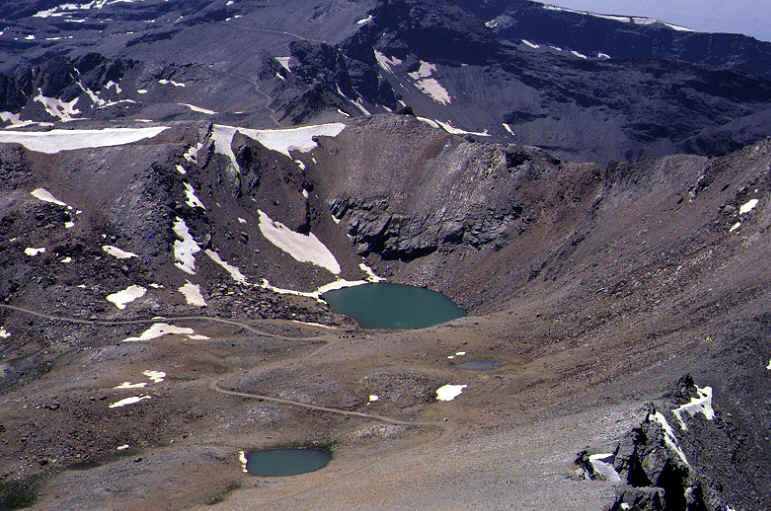 After that, we will cross Veleta and descend into Sierra Nevada Ski Resort, where we will stay in University Mountain Shelter.

7-8 hours riding
Day 7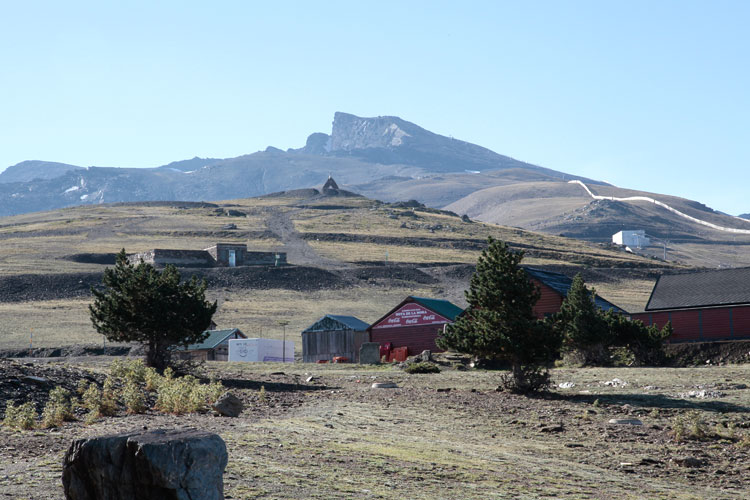 Today, from Sierra Nevada, following Neveros path (the path that sellers of ice used to ride to transport ice from Sierra Nevada to Granada) we will descend to Guejar Sierra y Las Encinillas.
The first part is among pines, where we will have picnic lunch. After that, among holly oaks we will reach Genil river and enjoy, after all trip going up or down, for several kilometers something amazing: a flat track (the old route of the tramway Guejar-Granada). After that, following a breathtaking bridle path, we will reach Las Encinillas and say goodbye to the horses. Go back to the hotel and farewell drinks.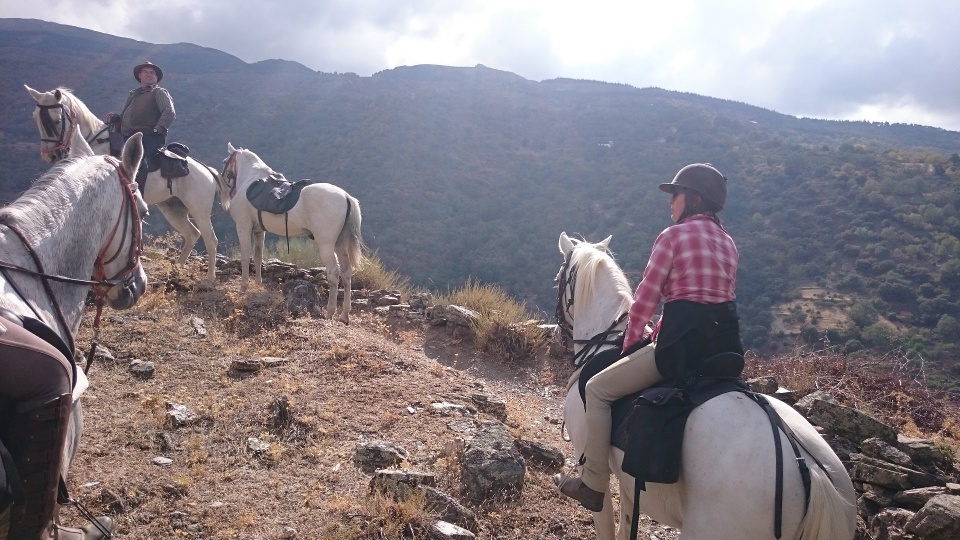 7-8 hours riding
Day 8
After breakfast transfer to Malaga airport at pre arranged time.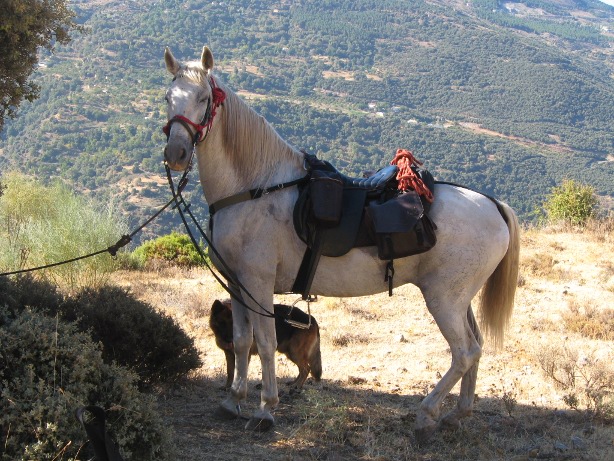 BOOK
PRICE: 1800 Euros
Includes: 7 nights accommodation with breakfast, 6 full days horse riding. Restaurant dinner three nights, shelter dinner three nights, picnic lunch six days. Horses, guide and backup vehicle for luggage. Farewell drink.
This price is based in a double room, if you need a single room an extra charge of 150 Euros will be applied. In the shelters maybe all of us will sleep in the same room.
Not included: flights, personal and accident insurance, transfers from/to airports. Everything that is not in the included section.
Airport Transfer: We can arrange collection from Malaga or Granada airport for an additional cost of 35 Euros per person each way. The collection time should be no later than 4pm, and the return transfer on the day of departure would get into Malaga no earlier than 10am.
Contact us on +34616256704 or victorfernandez@gmail.com